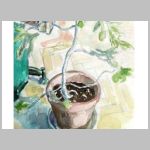 Profile


Mario Sileci was born in Turin in 1969; he works in Prato, where he has been living for over 30 years. He has attended the Public Art Institute of Sesto Fiorentino, he obtained the diploma of Master of Arts and afterwards the diploma of Applied Art.
In 1992 he started attending the Fine Arts Acade

....Read more...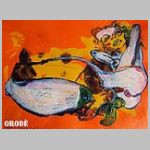 Profile


Orod? was born in Taranto in 1974. He is a poet, painter and a self-taught mosaicist.
In 2000 he abandoned his academic career in Philosophy at the University of Perugia and moved to the painter and sculptor Vincent M. Brunetti?s House-Museum in Guagnano, province of Lecce (ITALY). Here he fulfille

....Read more...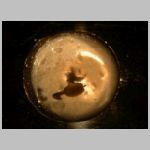 Profile


Simoncini.Tangi uniscono l'arte e la tecnologia creando video, immagini ed installazioni.
Daniela Simoncini insegna discipline pittoriche presso il Liceo artistico? l.B.Alberti? di Firenze, P.Tangi ? laureando in Ingegneria Industriale presso l?Universit? degli studi di Firenze.
Vivono e lavorano

....Read more...