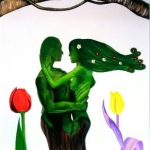 Profile


I draw and paint emotions and stories with a happy ending. But i would also like to work as a fairy tale illustrator.My working tools at the moment are:colored pencils,brushes,acrilyc colors,canvas and cardboard and of course my fantasy.

....Read more...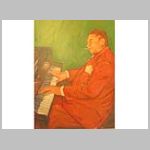 Profile


Been Born in Rimini, Italy 15/9/76

From 1999 to 2003 he frequents the school of sketch and painting "UMBERTO Folli" managed by Enzo Berardi to Miramare in Rimini,
where he learns the techniques of the sketch from the truth and of the chiaroscuro, of the carboncino and of the crayon, up to th

....Read more...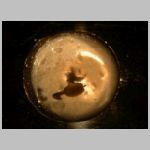 Profile


Simoncini.Tangi uniscono l'arte e la tecnologia creando video, immagini ed installazioni.
Daniela Simoncini insegna discipline pittoriche presso il Liceo artistico? l.B.Alberti? di Firenze, P.Tangi ? laureando in Ingegneria Industriale presso l?Universit? degli studi di Firenze.
Vivono e lavorano

....Read more...