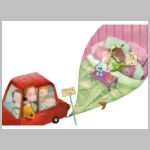 Profile


She was born in Jesi (Ancona) in 1975. After obtaining a degree in Art, she got a degree in painting at the Academy of Fine Arts in Bologna. She attended a cours of illustration whti S.Zavrel and training courseas web-designer in Bologna. She has selected at many competition of illustration, photogr

....Read more...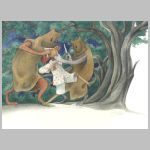 Profile


Cecco Mariniello was born in Siena in 1950 and he is an illustrator.
He has worked for newspapers and magazines creating cartoons and illustrations in France and Italy (Le Monde, La Stampa, La Repubblica) becoming one of the most well-known italian illustrator for children books.
Concerning Italy

....Read more...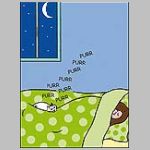 Profile


I was born in Velletri (Rome) in 1982. I graduated from the Sapienza University of Rome in Publishing and Writing. I like writing and drawing for kids, I make panels and comics for everyone.

....Read more...