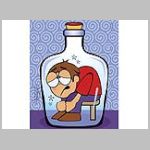 Profile


MÔNICA FUCHSHUBER is a Brazilian designer and illustrator who graduated from the Federal University of Rio de Janeiro with a degree – BA – in Visual Communications. Mônica studied MBA in Communication and Marketing at ESPM São Paulo. Her illustrations are appreciated for thei

....Read more...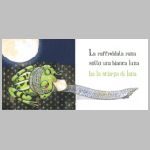 Profile


I was born in Puglia (Italy) and I was graduate in Decoration at Fine Arts Academy of Lecce.
From 1998 to 2001 all my works were gone to belong to a private collection in Naples and then they were published on qualified magazines as ?Art Leader? and ?Disegnare e Dipingere? (Drawing & Painting).
I

....Read more...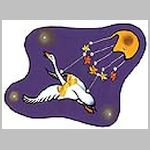 Profile


Illustratrice ed insegnante liceale di disegno e storia dell'arte, ha partecipato a numerose mostre collettive; tra quelle personali itineranti: Pizzi, merletti, streghe e nanetti, presentata da Emanuele Luzzati nel 2001, presso la Biblioteca Internazionale per Ragazzi E. De Amicis di Genova. Ha pro

....Read more...