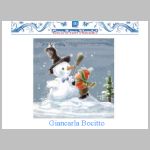 Profile


Hello! Creativity people,

The staff of Studiocreativity wish to thank you for your participation in the contest ?Create Your Christmas? thus entitled by Satudio Design Bank in our platform.
You were 440 to participate in the contest for illustration purposes of creating a new line of greetings c

....Read more...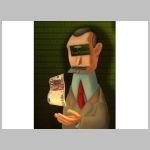 Profile


Freelance illustrator and graphic designer, my personal style is a mix of different art techniques, i like to perform pieces playing with traditional painting methodologies and computer graphic programs once. I have worked for: Mondadori Piemme, EssEffEdizioni, Disney, Grey Worldwide, etc.

....Read more...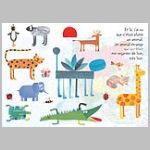 Profile


Silvia Bonanni
è nata a Milano dove vive e lavora. Diplomata all'Accademia di Belle Arti di Brera, inizia a lavorare nel mondo dell'editoria collaborando con i periodici femminili. Per l'editoria per l'infanzia esordisce illustrando "Che cosa ci vuole" di Gianni Rodari di Emme edizioni nel 2006

....Read more...