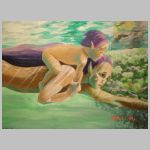 Profile


And' an artist autodidactic that is born in Milan in the 1978.
Already from small Marilena has a strong predisposition for the sketch. This will bring her/it subsequently to begin a run of studies on the pictorial techniques and the history of the art.
The first approaches with the art it has the

....Read more...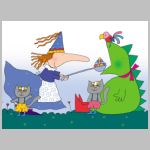 Profile


As a young girl, children books have been her passion. Since 1980 she has been narrating the world of childwood with unmistakable features, giving birth to such characters as ?Giulio il coniglio?, ?la maestra Margherita?, ?la nuvola Olga?, La luna Giovanna?, ?Il Signor aquilone , ?Draghetto?, ?Il m

....Read more...


Profile


My name is Silvia Perverse illustrator and cartoonist.

....Read more...