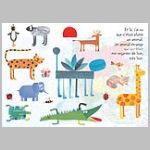 Profile


Silvia Bonanni
è nata a Milano dove vive e lavora. Diplomata all'Accademia di Belle Arti di Brera, inizia a lavorare nel mondo dell'editoria collaborando con i periodici femminili. Per l'editoria per l'infanzia esordisce illustrando "Che cosa ci vuole" di Gianni Rodari di Emme edizioni nel 2006

....Read more...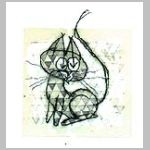 Profile


Born in Porto San Giorgio(AP)...Marche.....Italia...? july 23 1976 Publications: -Frunk the Skunk 4N publishing(USA/Korea) -Questa non ? la storia di Pinocchio Lavieri Editore (This is not the story of Pinocchio) -Psychologies Magazine Hachette Rusconi -series?Apriti Sesamo? La Nuova Italia -series

....Read more...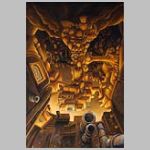 Profile


Illustrator, painter and comics designer.
Luca Granchi was born in Piombino - Livorno - on July 27, 1978. He has grew up in Baratti sharing out himself between his biggest passions: art and sea.

He has attended the secondary school of Art "P. Aldi" in Grosseto qualifying in 1997.
The following

....Read more...