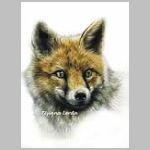 Profile


Tiziana Lerda is born to Wedge (Italy) the 19/09/1975

Resident to Caraglio, completes the artistic studies near the Artistic Grammar school Be them ?Ego White men? of Wedge, graduating itself in year 1993 with a final voting of 60/60.
Carried out in the same structure the integrating year for th

....Read more...


Profile


This year I'm going to finish my studies in Visual Arts and Performance' s Disciplines in Perugia. I have a good knowledge in by hand free and geometrical drawing. My passion for illustration, in particular turned to childhood' s world, has naturally taken me close to animation.
In 2004 the publi

....Read more...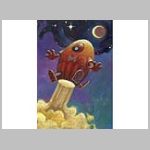 Profile


I'm Salogni Marco.
My own activity working on commission in varius pictorical fields going from graphics to internal design to pictorical arts

....Read more...