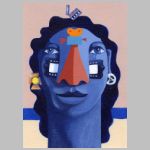 Profile


illustrator, painter. I was born on February the 9th 1966. I obtained an Ilustrator's Diploma at the European Institute of Design in 1991. I also paint. As an illustrator I am interested in visual communication, something rather different from what I aim for as a painter, free and even ?without use

....Read more...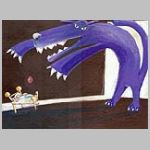 Profile


June 1992, School Leaving Certificate of Classic Liceo
1992 ? 1993 I attended the 1st year of painting cours at the Carrara Accademia di belle arti of Bergamo.
17 aprile 2002 I achieved a degree in Modern Literature at University of Pavia.
I attended the ? Scuola internazionale di illustrazio

....Read more...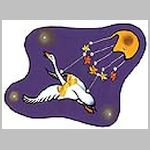 Profile


Illustratrice ed insegnante liceale di disegno e storia dell'arte, ha partecipato a numerose mostre collettive; tra quelle personali itineranti: Pizzi, merletti, streghe e nanetti, presentata da Emanuele Luzzati nel 2001, presso la Biblioteca Internazionale per Ragazzi E. De Amicis di Genova. Ha pro

....Read more...