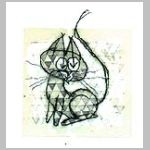 Profile


Born in Porto San Giorgio(AP)...Marche.....Italia...? july 23 1976 Publications: -Frunk the Skunk 4N publishing(USA/Korea) -Questa non ? la storia di Pinocchio Lavieri Editore (This is not the story of Pinocchio) -Psychologies Magazine Hachette Rusconi -series?Apriti Sesamo? La Nuova Italia -series

....Read more...


Profile


Hello! I'm Simona Sanfilippo and I was born in the beautiful Pieve di Cadore in 1976. I've always messed up with colors and paint-brushes until when, in 1995, I've obtained a diploma in advertising graphics in Turin where I live now. I've attended various comics and illustration courses with illustr

....Read more...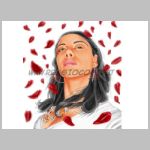 Profile


ReggioComix nasce dalla passione e dalla determinazione del disegnatore Antonio Federico. Lo scopo dell'Accademia ? formare professionalmente i giovani lavoratori esperti d'immagine e comunicazione per l'accesso ai vari punti d'impiego, come ad esempio campo pubblicitario, editoriale, ecc.
ReggioCom

....Read more...