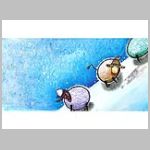 Profile


Sono nata a Lugano(Svizzera) un venerdì tredici, accompagnata da una sorellina gemella.
la mia passione è sempre stata quella di disegnare, macchiare, colorare...insomma CREARE!
Dal 1999 al 2003 ho frequentato la sezione Liceo Artistico presso il Centro Scolastico per le Industrie Artistiche

....Read more...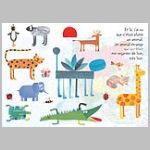 Profile


Silvia Bonanni
è nata a Milano dove vive e lavora. Diplomata all'Accademia di Belle Arti di Brera, inizia a lavorare nel mondo dell'editoria collaborando con i periodici femminili. Per l'editoria per l'infanzia esordisce illustrando "Che cosa ci vuole" di Gianni Rodari di Emme edizioni nel 2006

....Read more...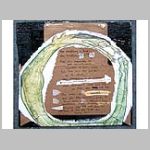 Profile


2009
Painting Faculty: Between Realism & Abstraction
(Andrew Castrucci)
School of Visual Arts, New York

2008
Summer Residency, Painting and Mixed Media
School of Visual Arts, New York

2004-2007
Bachelor of Arts Degree, Illustration and Multimedia Animation
Istituto Europeo di Design, R

....Read more...