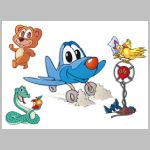 Profile


Armando Pisani, industrial & graphic designer, ? cotitolare in Verona dell'Agenzia di comunicazione MDPComunica e dell'Atelier Grapic Design Api Pazze; opera nell'ambito pubblicitario ed educational dal 1984 svolgendo le mansioni di art director, coordinatore delle attivit? di Comunicazione e copywr

....Read more...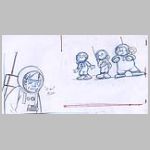 Profile


Enrico Sanna was born in Genoa in !973. After the secondary school at Calasanzio Liceo, he obtained a degree in paintings at the Ligustic Academy of Beauty Arts in Genoa. He frequented a school of animation and subsequently he came out with his first work: ?Kiddy English? published in 2001 for a fam

....Read more...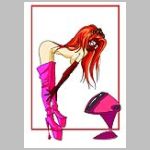 Profile


26 years old, from Roma, now living in Barcelona.
After the university, with a a degree in Design, at the "la sapienza university", i attended the "roman school of comics" by Massimo Rotundo and later i worked for several animation and comic studios suh as Teen srl, edizioni Playpress, studio Anima

....Read more...