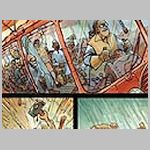 Profile


PIERO RUGGERI
Nato a Bologna nel 1962, si laurea in Architettura a Firenze per poi occuparsi di progettazione, design e architettura virtuale. Insegna sino al 2000 all'Università del Politecnico di Milano, ove partecipa all'organizzazione di mostre a Milano, Bologna, Firenze e Parigi.
Freque

....Read more...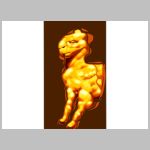 Profile


sorry. i don't speak english.
Partiamo da quando capisci che la via della creativita'
e' l'unico modo che hai per non diventare un disadattato, che il ruolo sociale del creativo e' l'unico che permette ancora (non si sa per quanto)
di sentirti padrone del tuo mondo.
Allora ti informi, vieni a co

....Read more...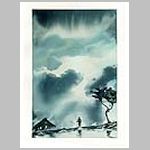 Profile


Simone Mostacci, graduated from the International School of Comics in Turin.
Born in Turin on 22 09 1995.
Specialized in comics, illustration and graphics.

....Read more...