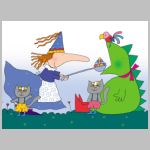 Profile


As a young girl, children books have been her passion. Since 1980 she has been narrating the world of childwood with unmistakable features, giving birth to such characters as ?Giulio il coniglio?, ?la maestra Margherita?, ?la nuvola Olga?, La luna Giovanna?, ?Il Signor aquilone , ?Draghetto?, ?Il m

....Read more...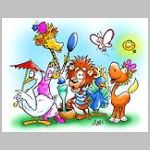 Profile


CESAR

Cesare Lo Monaco, some years later he got a degree as graphic designer. Nowadays he lives and works in Grugliasco, near Turin.
When he was 16 in Milan he started to draw cartoonss and became a puiblisher with Setau and Pavasio with the ?S.P.L.? society.

He goes on to cooperate with Mond

....Read more...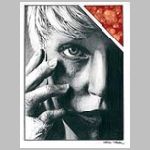 Profile


illustrator for calendar, postcard and books for boy

....Read more...