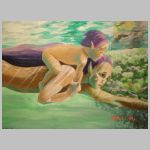 Profile


And' an artist autodidactic that is born in Milan in the 1978.
Already from small Marilena has a strong predisposition for the sketch. This will bring her/it subsequently to begin a run of studies on the pictorial techniques and the history of the art.
The first approaches with the art it has the

....Read more...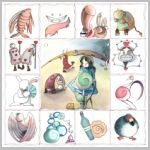 Profile


Worked & working for:
A.I.F.A., Ciliegio, Paramica (Lama-house), Edizioni Master, Tresei, Edibas, Edilingua, Edizioni Eracle, Edumond - Le Monnier, Mirò - Klee Book, Raffaello, ODS distribuzione, OnOFF s.r.l., Thales Alenia Space Italia, Chateau Richard Lucien.

Education
Accademia dell'illus

....Read more...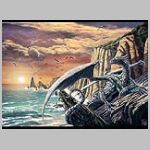 Profile


Walter Brocca was born in Venice September 4, 1984. The first part of his training course concludes with the achievement of high school diploma at the Venice Art College, in 2001/2002.

In 2003 he decided to further his studies in the field of comics and illustration by enrolling in a three-year s

....Read more...