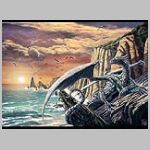 Profile


Walter Brocca was born in Venice September 4, 1984. The first part of his training course concludes with the achievement of high school diploma at the Venice Art College, in 2001/2002.

In 2003 he decided to further his studies in the field of comics and illustration by enrolling in a three-year s

....Read more...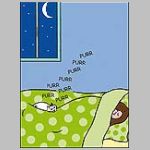 Profile


I was born in Velletri (Rome) in 1982. I graduated from the Sapienza University of Rome in Publishing and Writing. I like writing and drawing for kids, I make panels and comics for everyone.

....Read more...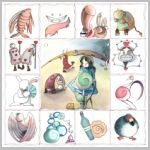 Profile


Worked & working for:
A.I.F.A., Ciliegio, Paramica (Lama-house), Edizioni Master, Tresei, Edibas, Edilingua, Edizioni Eracle, Edumond - Le Monnier, Mirò - Klee Book, Raffaello, ODS distribuzione, OnOFF s.r.l., Thales Alenia Space Italia, Chateau Richard Lucien.

Education
Accademia dell'illus

....Read more...