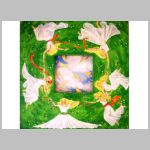 Profile


Art-terapist,illustrator and painter.She's born to Gorizia in 1951 and is living in Gradisca d'Isonzo.She has tought in the primary schools since 1974 to 2004 and she manages numerous artistic-expressive laboratories for children and adults.She privately studies history of art and pictorial tecnique

....Read more...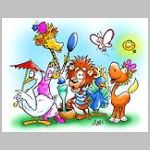 Profile


CESAR

Cesare Lo Monaco, some years later he got a degree as graphic designer. Nowadays he lives and works in Grugliasco, near Turin.
When he was 16 in Milan he started to draw cartoonss and became a puiblisher with Setau and Pavasio with the ?S.P.L.? society.

He goes on to cooperate with Mond

....Read more...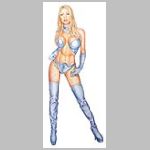 Profile


..........

....Read more...