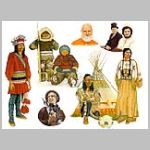 Profile


Matteo Chesi was born in Florence on November 7th , 1964.
At the moment he lives in Prato, where he works as a free-lance graphic, illustrator and set designer.
He graduated at the Fine Arts Academy in Florence, specializing in theatrical stage-designing, and he started his career cooperating with

....Read more...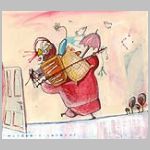 Profile


She studied at the Academy of Fine Art in Brera and later took courses at the International School of Illustration in SÃ rmede (Treviso, Italy) give by Svjetlan Junakovic.
She was selected for the XXVI° International Exhibition of Children's Book Illustration "Le immagini della Fantasia. Le fi

....Read more...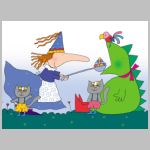 Profile


As a young girl, children books have been her passion. Since 1980 she has been narrating the world of childwood with unmistakable features, giving birth to such characters as ?Giulio il coniglio?, ?la maestra Margherita?, ?la nuvola Olga?, La luna Giovanna?, ?Il Signor aquilone , ?Draghetto?, ?Il m

....Read more...