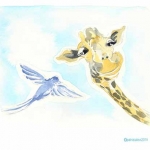 Profile


I was born in Piedmont, where I live and work. After graduating from art high school (Vittorio Veneto of Turin) I specialized at the Marangoni of Milan, as a textile designer. I worked for: Guarmosa Print, Cica Ross, V.A.G.T., designing fabrics (women's knitwear) for Krizia Uomo, Piero Panchetti, Ch

....Read more...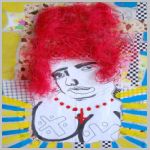 Profile


Born in Catanzaro(1962-Italy) where he lives and works?Claudio Parentela is an illustrator,painter,photographer,mail artist,cartoonist,collagist,journalist free lance...Active since many years in the international underground scene.He has collaborated&he collaborates with many,many zines,magazines

....Read more...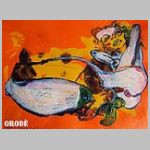 Profile


Orod? was born in Taranto in 1974. He is a poet, painter and a self-taught mosaicist.
In 2000 he abandoned his academic career in Philosophy at the University of Perugia and moved to the painter and sculptor Vincent M. Brunetti?s House-Museum in Guagnano, province of Lecce (ITALY). Here he fulfille

....Read more...