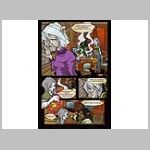 Profile


Pasquale they Conceal, child of the years 70, is a young graphic freelance, that after having completed the artistic studies in that of Reggio Emilia and various vicissitudes with the academy of Belle Arti of Bologna, (City where he/she currently resides and he/she works).
He has begun to collabora

....Read more...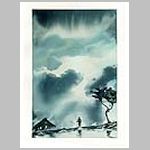 Profile


Simone Mostacci, graduated from the International School of Comics in Turin.
Born in Turin on 22 09 1995.
Specialized in comics, illustration and graphics.

....Read more...


Profile


Born in Florence in 1985, the first years of my life are calmly passed between pictures of ninja turtles and assorted monsters. Then, during the classic ruotine of the elementary-medium-advanced schools, i attended a course of comic strip held from Alberto Pagliaro and Cosimo Pancini, that seriousl

....Read more...