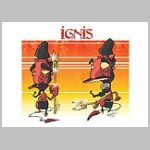 Profile


Edoardo Catozzo, disegnatore umoristico, diplomato alla Scuola del Fumetto di Milano.
FUMETTISTA-ILLUSTRATORE-GRAFICO-SCENEGGIATORE-CARICATURISTA-DISEGNATORE DI GIOCHI DI ENIGMISTICA REBUS E VIGNETTE.
Dal 2005 opero nei settori fumetto, grafica pubblicitaria, illustrazione editoriale e moda.
tra

....Read more...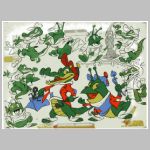 Profile


Arlando Orazi è un artista estremamete complesso, perchè le sue capacità creative espresse nelle sue opere vanno dal cartooning,
alla realizazzione realistica della vita reale.
La prima e pi? importante capacità espressiva è stata da lui rivelata nel 1968 allorchè l'EDITORIALE NO

....Read more...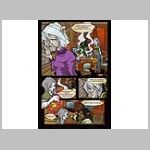 Profile


Pasquale they Conceal, child of the years 70, is a young graphic freelance, that after having completed the artistic studies in that of Reggio Emilia and various vicissitudes with the academy of Belle Arti of Bologna, (City where he/she currently resides and he/she works).
He has begun to collabora

....Read more...