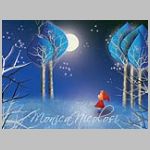 Profile


I'm a freelancer illustrator based in Florence, Italy.I studied graphic design, and adaptation for dubbing of the film dialogues.
I've been worked for handicrafts for many years until I decided to become an illustrator.
I love working with digital brushes and traditional media(acrylic, watercolo

....Read more...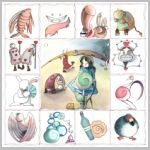 Profile


Worked & working for:
A.I.F.A., Ciliegio, Paramica (Lama-house), Edizioni Master, Tresei, Edibas, Edilingua, Edizioni Eracle, Edumond - Le Monnier, Mirò - Klee Book, Raffaello, ODS distribuzione, OnOFF s.r.l., Thales Alenia Space Italia, Chateau Richard Lucien.

Education
Accademia dell'illus

....Read more...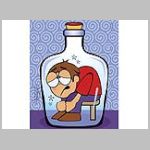 Profile


MÔNICA FUCHSHUBER is a Brazilian designer and illustrator who graduated from the Federal University of Rio de Janeiro with a degree – BA – in Visual Communications. Mônica studied MBA in Communication and Marketing at ESPM São Paulo. Her illustrations are appreciated for thei

....Read more...